For this new blog article, Mode Ezé Plus wished to let you know a little more about the team and the company 🙂
See above a pic of the 3 associates gathered at the warehouse shop of Montreal at the official opening in 2014. As you can see, Mode Ezé Plus is above all a family business (from left to right : Caroline, France, Marie Pier)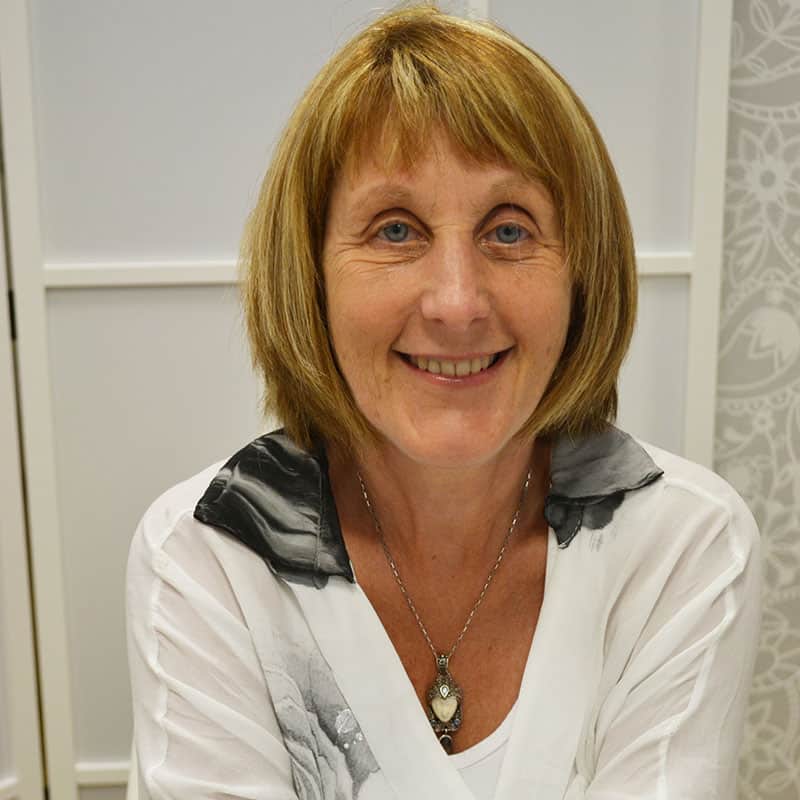 France, the mentor.
At the head of the company for more than 24 years, France is a very inspiring  woman and a mom. In Matane, Gaspésie, where it all began, she is known as a determined and dynamic businesswoman.  Mother of 3 children, it is with passion and dedication that she has invested her time in the development of her business and the well being of her family. Being very touched by the cause of Mode Ezé Plus, it is with conviction and success that she knew how to make adapted clothing easier accessible on the Canadian market and internationally. Indeed, at the time, adapted clothing were not welcome in hospitals and Long Term Care. It was necessary to fight and educate the population so that the adapted clothes are accepted and marketed. It is for her a great pride to have succeeded in imposing this new "adapted" garment.
Today, soon retired, she is preparing to give way to the next generation by passing on this knowledge and skills to her two daughters. After having been at the head of Mode Ezé Plus for several years, she is now mainly the production manager.  However, leaving with all kind of personal projects that she sees her future…full of adventures, travels and realize other dreams.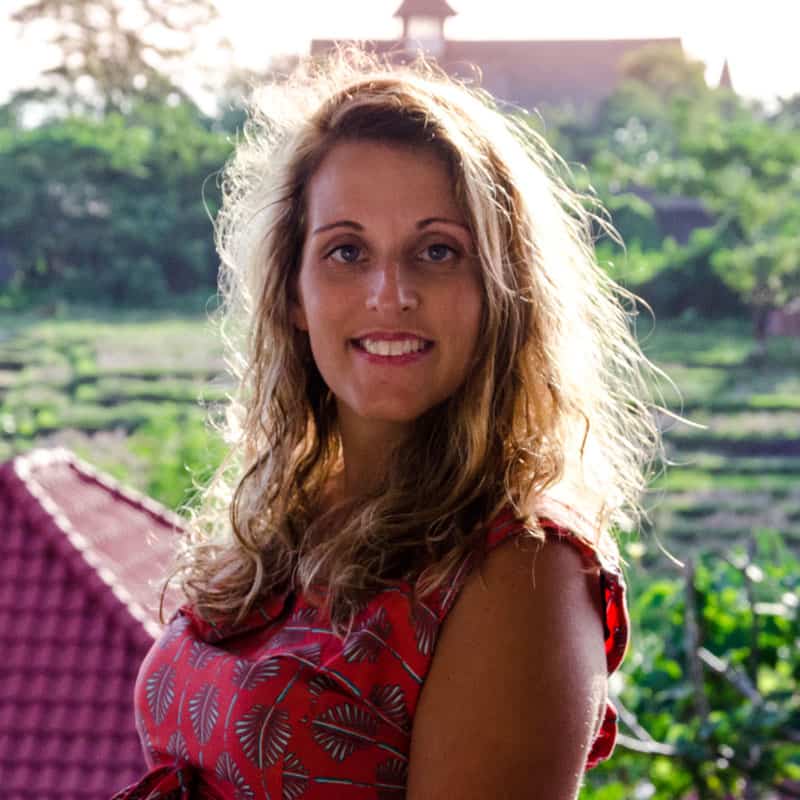 Marie Pier, the eldest sister.
At 35, she has a young son and soon a new sibling on the way. She joined the team more than 10 years ago and is now a partner since 2014. Passionate about fashion and design she has a DEC in Fashion Design. At Mode Ezé Plus, she is a designer and is preparing  to take over the production management role. It is Marie Pier who designs the up-to-date fashion of our collection. Always on the lookout for novelties and trends, it is with a creative spirit that she designs the new seasonal collections during the year. Marie Pier also manages the Web Marketing and Communication. She oversees all by constantly working on new strategies.
Passionate about travel, she has been working for some time in another continent and would really like to bring the company on the international platform. It is with a lot of energy and projects in mind that she is involved in the development of the brand. Since childhood, she is passionate about fashion, sewing and designing. Having grown up in this family context, and wishing to continue to go even further, it was obvious that she was meant to take over the reins of the company.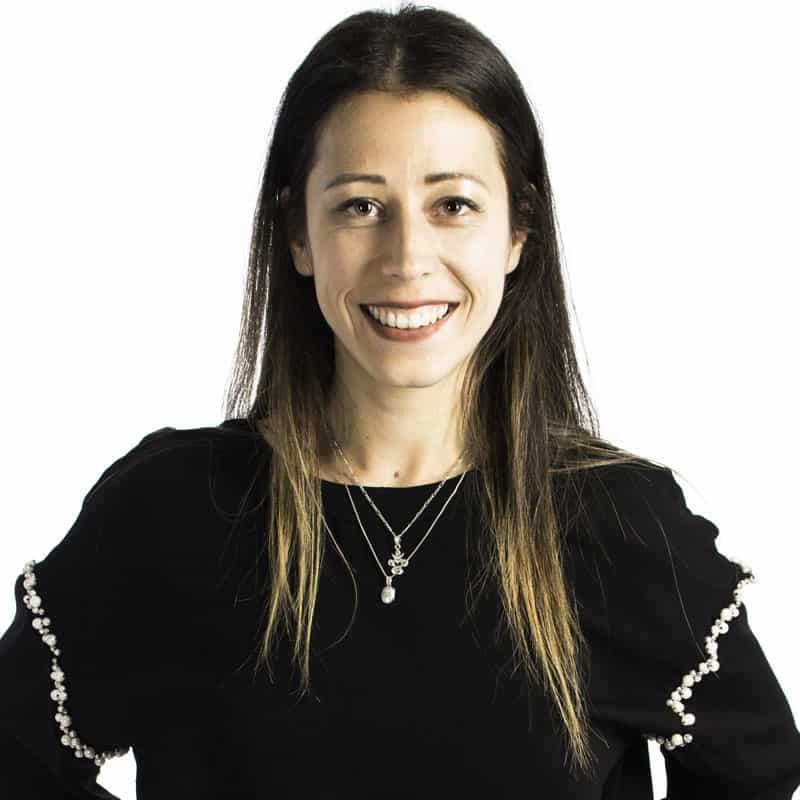 Caroline, the youngest of the team.
She is the artist and at the same time the manager. Passionate about art she has a DEC in Theater and Cinema. Which made her say that theater and business have a lot in common. With her joie de vivre and her talent, she gives an artistic touch to the brand. For 4 years, she has complemented  the trio of the three partners of Mode Ezé Plus. She discovered a new passion, entrepreneurship! She is in charge of Sales and Order Logistics.
Caroline is above all a woman who thinks with her head, discreet, shy and very sweet. Don't let yourself be fooled by her quiet traits, she can keep her head up in all challenges. Caroline loves  to travel as much as her eldest sister.  They both consider themselves the best friends in the world, That's why they complement each other so well

May we remind you that Mode Ezé is a storyline lasting More than 30 Years! Here are some facts and historical dates 🙂
The first steps…
Long before, in 1986, Mrs Paulette Hovington Leclerc was leading the company. Indeed, she had the idea of creating Adapted Clothing for individuals with reduced mobilitity and other disabilities requiring assistance when dressing. In fact, when one of her loved one entered residential care, she realized how much the "hospital gown" was leaving the back exposed and this created a deep feeling of awkwardness. This became the birth of Mode Ezé who made their first steps as the first enterprise to specialise in manufacturing adapted clothing in Québec.
"My ultimate goal was to protect the equitable dignity for all individuals, no matter their age or physical condition." Mrs Paulette Hovington Leclerc
Our debut…
Mrs. Leclerc's health brought her activities to a halt. In April 1994, Mrs. France Caron decided to continue and acquired Mrs. Leclerc's wonderful enterprise and became: Mode Ezé Plus.  Subsequently, the enterprise has enormously developed in the Montreal area and in Canada. The adapted clothing creation has participated in several health trade shows, radio and TV newscasts and interviews. The Fashion line is now available to several distributors throughout Canada.
2014, A FaceLift…
In 2014, France allied herself with her two daughters, Marie Pier and Caroline. This is the moment when Mode Ezé Plus became a business family for its greatest pleasures.
Together they decided to combine their skills within the enterprise. The first goal was to bring a modern and youthful flair. To achieve this, the design of clothes and the fabrics have been carefully reworked replacing the clothing collection with a trendier look. This permitted Mode Ezé  to achieve their dream to open their own store outlet in Montreal and distribution center;  to position the enterprise as a major company for adapted clothing in Canada. A bilingual website was also created. A new ordering system put in place to allow easy purchasing for individuals and distributors then shipped everywhere in the world. The Sales Department is now opened to find business partners internationally. In addition to the facelift the brand image is rejuvenated, with visibility on Social Media and networks such as Facebook, Instagram and LinkedIn.
Today…
Mode Ezé Plus ne cesse de développer de nouvelles stratégies à l'international et de travailler minutieusement les prochaines collections. Le but est de rendre accessible ce type de vêtements dans le monde entier tout en étant tendance.
Mode Ezé Plus is now growing day by day, continuing to development new international strategies and to work carefully on the next collections. The main goal is to make this kind of clothing accessible all over the world while being trendy.