Mode Ézé Plus: 30 years and counting!
In 1986, Mrs. Paulette Hovington Leclerc decided to create adaptive clothing for individuals with reduced mobility and other disabilities who require assistance when dressing. The idea came when one of her loved ones entered residential care. Mrs. Leclerc saw how much the hospital gown left their back exposed, and she realized how deeply uncomfortable this made them feel. Thus was born Mode Ézé, the first business in Quebec to specialise in manufacturing adaptive clothing.
"My ultimate goal is to preserve the dignity that every single person has the right to, no matter their age or physical condition." – Mrs. Paulette Hovington Leclerc
After several years, Mrs. Leclerc's health brought her activities with Mode Ézé to a halt. In April 1994, Mrs. France Caron decided to continue the legacy and acquired Mrs. Leclerc's wonderful business, transforming it into Mode Ézé Plus.
Since then, our business has grown significantly in the Montreal area and in Canada. The Mode Ézé Plus fashion line is now available through several distributors throughout Canada. Our adaptive clothing creations have been featured in several radio and TV newscasts and interviews, and at health trade shows.
In 2014, Mrs. France Caron teamed up with her two daughters, Marie Pier and Caroline, making Mode Ézé Plus a true family business. Together they decided to combine their skills within the enterprise. Their first goal was to bring a modern and youthful flair to the brand. To achieve this, they carefully reworked the design of clothes and the fabrics, and replaced outdated items with a more stylish collection.
This transformation made it possible for Mode Ézé Plus to achieve their dream of opening their own store outlet, as well as a distribution center, in Montreal, positioning the business as a Canadian leader in adaptive clothing. Adding a new ordering system made purchasing easy for individuals and distributors, who then began to ship our adaptive garments all around the world. Our sales department began to connect with business partners internationally. In addition to our product and process improvements, we also revamped our brand image, adding a bilingual website and visibility on social media networks such as Facebook, Instagram and LinkedIn.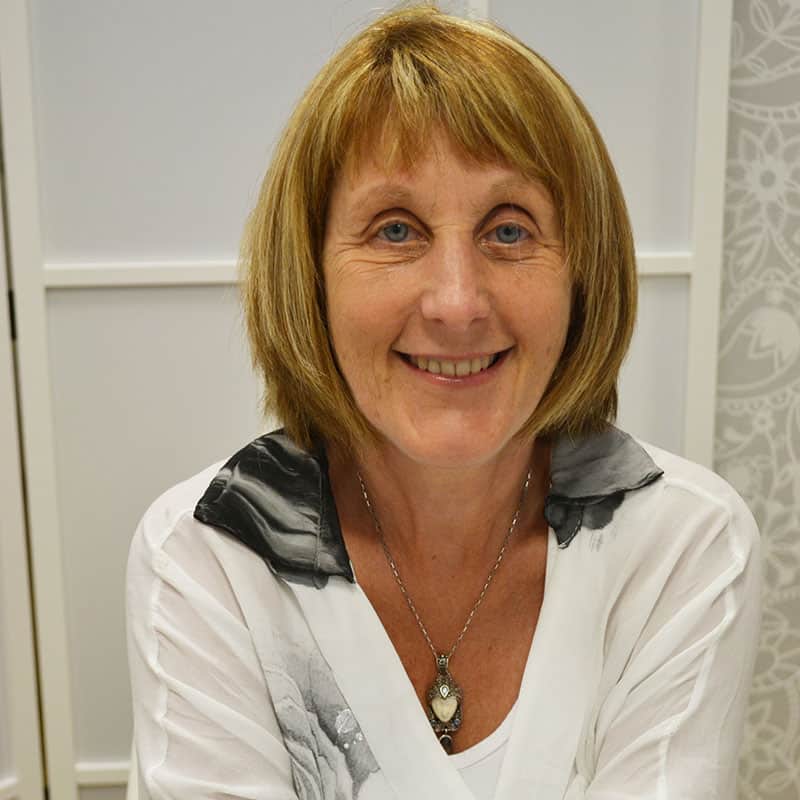 France Caron, our mentor.
France, our mentor and CEO of the company for more than 24 years, is an inspiring woman and mom. In Matane, Gaspésie, where it all began, she is known as a determined and dynamic businesswoman. As a mother of three children, France has consistently applied her passion and dedication to the development of her business and ensuring the wellbeing of her family.
France's commitment to our mission at Mode Ézé Plus has been the key to her success in making adaptive clothing easier to access on the Canadian market and internationally. When she first started out, adaptive clothing was not yet welcome in hospitals or long-term care facilities. France's conviction fueled her fight to educate the population so that adaptive clothing would be both accepted and accessible, bringing dignity to people living with reduced autonomy. She is deeply proud of her success in making adaptive clothing known and readily available.
After having been at the head of Mode Ézé Plus for several years, France's primary role now is production manager. Today, she is preparing to retire and pass the baton on to the next generation by imparting her knowledge and skills to her two daughters.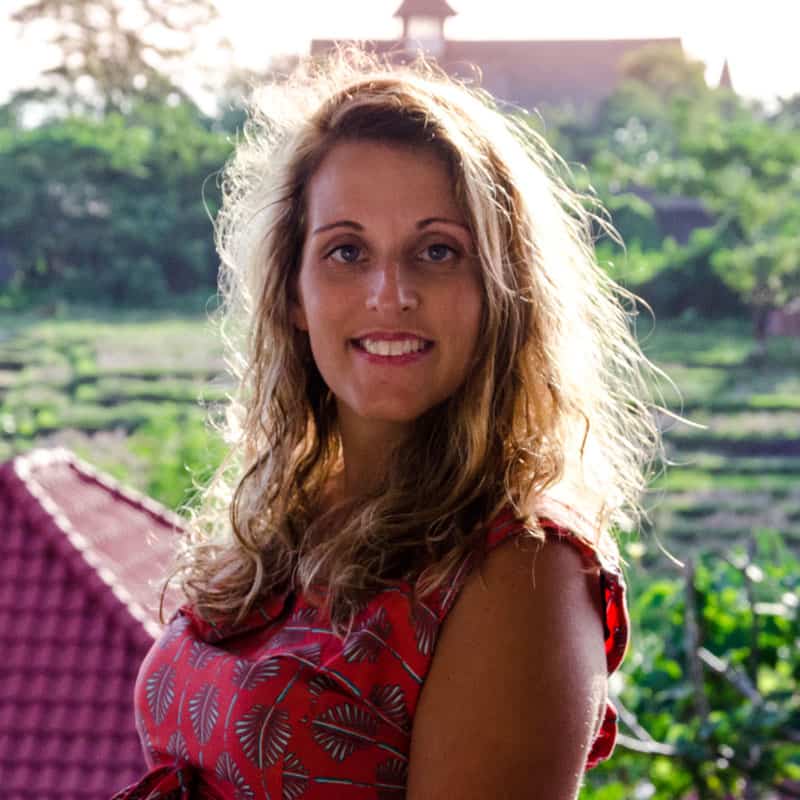 Marie Pier, the eldest sister
Marie Pier joined the Mode Ézé Plus team over 10 years ago and has been a partner since 2014. At Mode Ézé Plus, she applies her passion for creation (and her DEC in Fashion Design) to developing new garment styles and is preparing to take over the production management role. Always on the lookout for the newest trends, Marie Pier designs seasonal collections throughout the year with a creative spirit. She also manages Web Marketing and Communication and is constantly working on new strategies.
An avid traveller and mother of two, Marie Pier has spent time working on other continents and would love to expand the company on the international stage. She brings a lot of energy and project ideas to the development of the brand. Even as a child, Marie Pier was passionate about fashion, sewing and designing clothing. Having grown up in this family business, Marie Pier is excited to grow it even further. It quite clear that she was meant to take the reins of Mode Ézé Plus!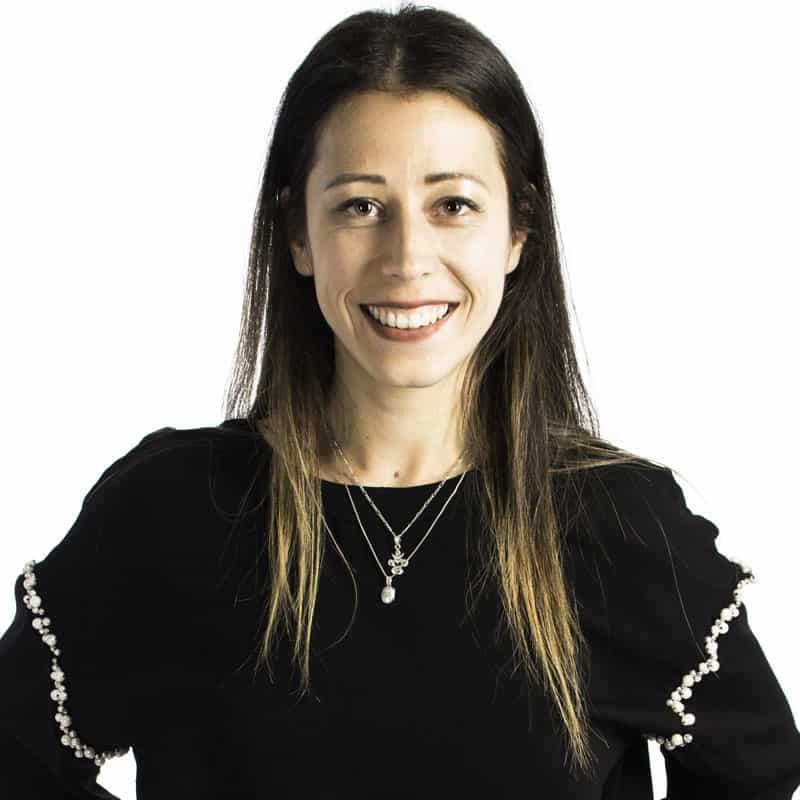 Caroline, the youngest of the team
Caroline, who heads our Sales and Logistics departments, is both an artist and a skillful manager. She completed a DEC in Theater and Cinema before discovering a new talent: entrepreneurship! She often says that theater and business have a lot in common. With her joie de vivre, business acumen, and her talent, Caroline lends an artistic touch to the brand. A partner of Mode Ézé Plus since 2014, Caroline rounds out our dynamic leadership trio.
Caroline is above all a woman who thinks with her head, and is both discreet and sweet. Don't be fooled by her reserved demeanor, though, she can hold her own in any challenge. Caroline loves to travel as much as her eldest sister. Not only do their business skills complement each other perfectly, but they also consider themselves the best friends in the world.
Mode Ézé Plus's adaptive clothes stand out for their unique design and unparalleled comfort. Our goal is to create adaptive garments that follow current fashion trends. Thanks to Mode Ézé Plus, people with mobility challenges or disabilities can enjoy wearing fashionable, practical, and comfortable clothes.
Our ultimate goal is to improve the quality of life of people with reduced autonomy. We know how difficult it can be for them to get dressed, and we also want to make it easier for caregivers. Our clothes are conceived and designed to significantly reduce the time and effort it takes caregivers and medical staff to assist in dressing. A double panel, full back opening system with snaps makes it easy for individual who dress themselves or are assisted to slip on the adapted clothing without pain, stress, or discomfort. The custom design on the back has been specially fashioned so that it's impossible to tell by looking that it is an adapted garment.
Our garments are specifically designed for people with reduced mobility, motor difficulty, disability, paralysis, Alzheimer's disease, Parkinson's disease, incontinence, arthritis, multiple sclerosis, ALS, stroke, diabetes, spine, geriatrics, wheelchair users, etc. We also make clothing for children with similar disabilities.