Now Ézé+ have a new international production Division!
Mode Ézé Plus
Mode Eze Plus designs, manufactures and markets fashionable clothing adapted to facilitate the clothing of people with loss of autonomy, or reduced mobility. These garments facilitate the work of caregivers and medical staff, thanks to an opening system at the back of the garment, allowing to don pain-free clothes, to those people who have motor problems, suffering from Alzheimer's, Paralysis, Parkinson's, the elderly and disabled children.
From Matane to Bali
Ézé+ are three businesswomen who have made it their mission to make dressing easier for people with reduced mobility or loss of autonomy by offering them fashionably designed clothing that is invisibly adaptive.
Mode Ézé Plus has been making adaptive clothing in Gaspésie for 33 years. Our team has played a significant role in developing adaptive garments as we know them today. All of our clothing has been designed and sewn in our Matane, Quebec, workshop.
Today, to bring you fashionable garments, we're working with a new expert who has skills that are increasingly difficult to find in Quebec. We sought and found a company in Bali, Indonesia, that shares our values and that works in close collaboration with our Canadian designer to help meet our goal of always offering you high-quality clothing.
Our Indonesian partner is manufacturing our fashion line, while our basics, including capes, undergarments, aprons, etc., continue to be made in Matane, Quebec.
Institutional rates
For medical professionals CHSLD, CH, RI, CLSC, therapist, home care, nursing home.
Your benefits of ordering online:
Reduced prices on the entire collection
Instant, personalized promotions
Ease of payment
Free shipping on all orders
Be the first to get new catalogs
Tax-free with medical prescription
Industry newsletter
And more…
Here's how to sign up for the service
YOUR TIME IS PRECIOUS!
« We strive to make your life easier by offering this new quick and simple service. »
– France Caron, Présidente

Become a Partner
Opportunities abound! We have a special offer for you, whether you're a: Wholesaler, Distributor, Advisor-saleswoman, catalog, web, pharmacy, orthopedic center, specialised store, lingerie, general store, and more…
Business opportunities
Access the entire range of unique and innovative ÉZÉ+ adaptive clothing.
Adaptive clothing – done invisibly.
High-quality adaptive FASHION
ÉZÉ+ catalogue
Turnkey display stands to choose from
Special "Partner" offers
Easy and fast online ordering
Customized training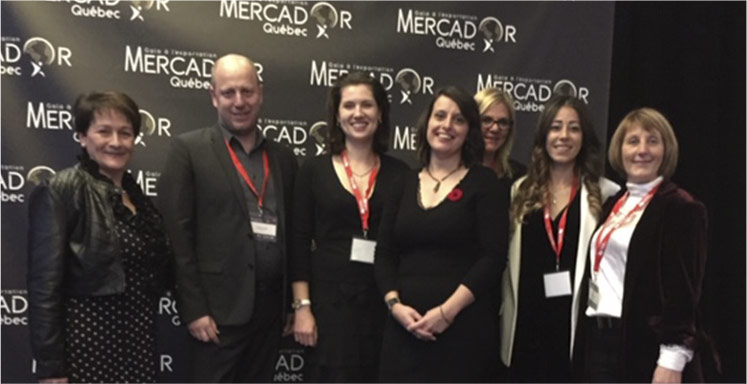 Ézé+ has won several awards, Mercad'Or "New Exporter" prize for the Bas-Saint-Laurent region (Fall 2018) as the regional Representative at the province-wide award gala for Quebec exporters, the Mercad'Or Québec in Laval.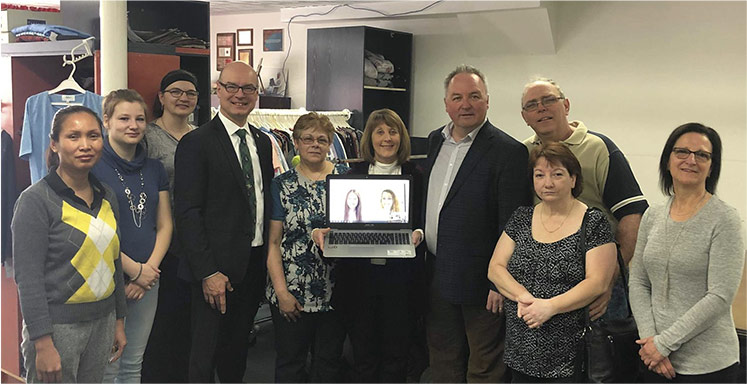 CED Women Entrepreneurship Strategy Grant Winner, selected from among woman-owned businesses across Canada (March 2019).
Our adaptive clothing brinds