When it comes to adaptive clothing, a lot of people aren't sure what it's used for, if they even know that it exists! We wanted to answer a few questions here to take the mystery out of adaptive clothing.
First of all, what is an adaptive garment?
It's a piece of clothing with openings that make it easier to put on. All kinds of clothes can be adaptive. Adaptive dresses, sweaters, shirts, polos, etc, open at the back and are closed with snaps on both shoulders. Adaptive pants usually have openings on each side, which are held closed using snaps. There are also seatless pants, with a very large opening in the back.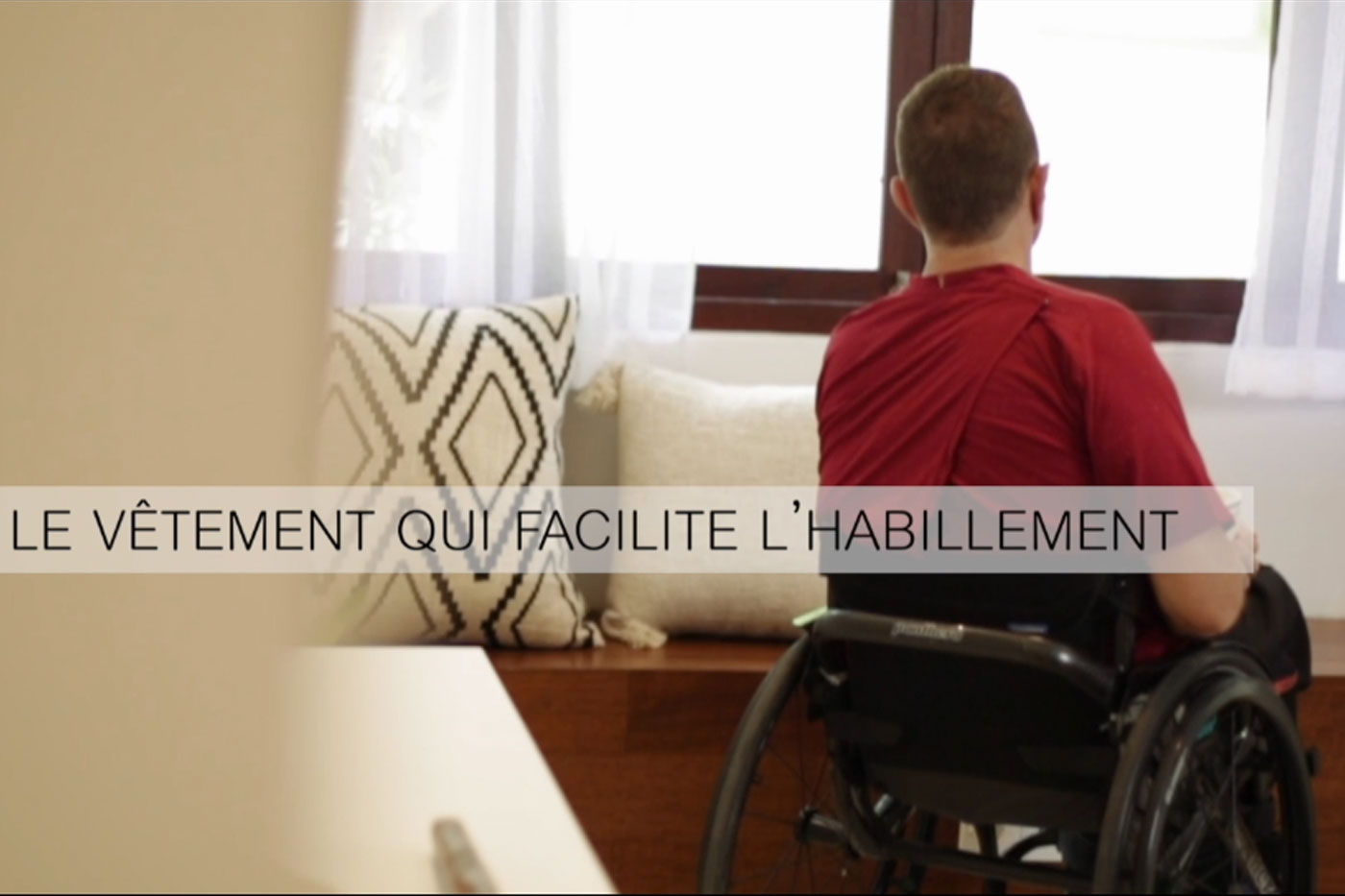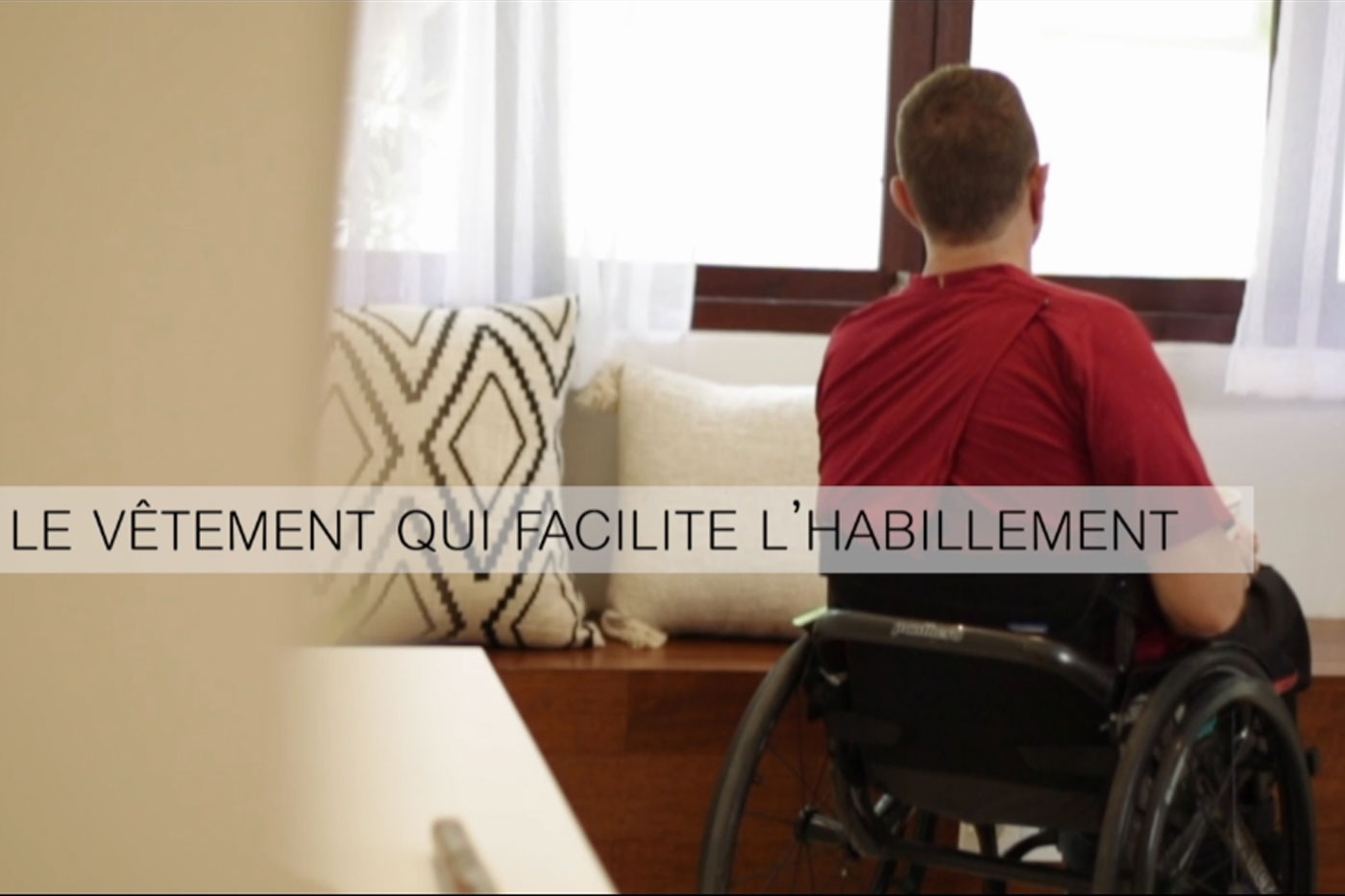 Who might need adaptive clothing?
Adaptive clothing serves all kinds of people living with all kinds of illnesses or physical challenges, including: Alzheimer's, arthritis, stroke, MS, degenerative diseases, cancer, loss of autonomy, limited mobility, cerebral palsy, edema, foot problems, arm problems, physical impairment, intellectual disability, incontinence, paralysis, Parkinson's, large size, podiatry issues, swollen feet, dressing while seated, dressing while laying down, seniors, people confined to bed, people in wheelchairs, palliative care patients, and children with disabilities.
And what exactly is the purpose of adaptive garments?
For people with the conditions listed above, getting dressed can hurt. Adaptive clothing makes it possible to get dressed without pain.
An adaptive garment simplifies the clothing process by reducing the need for painful movements: lifting arms, lifting the seat, legs, etc. For example, an adaptive shirt can be put on from the front, which saves the wearer from having to lift their arms. By using pants with large openings, or with no seat, there is a more room for the legs to pass through, making it easy to put on the adaptive pants. Seatless pants (pants with an opening in the back) are especially easy to use when dressing a person who is laying down in bed.
Adaptive clothing is used in long-term care facilities, hospitals, retirement homes, nursing homes, and for home care. Caregivers or assistants can easily dress people who have physical limitations or reduced autonomy without having to lift or pull the patient's limbs. It takes less physical effort and reduces the likelihood of injury for caregivers, and it significantly reduces pain for the person being dressed. With adaptive clothing, getting dressed becomes a daily pleasure that makes a person feel comfortable and valued. Self esteem is a fundamental need in life; wearing clothing that is pain-free, stress-free, and comfortable gives a person dignity.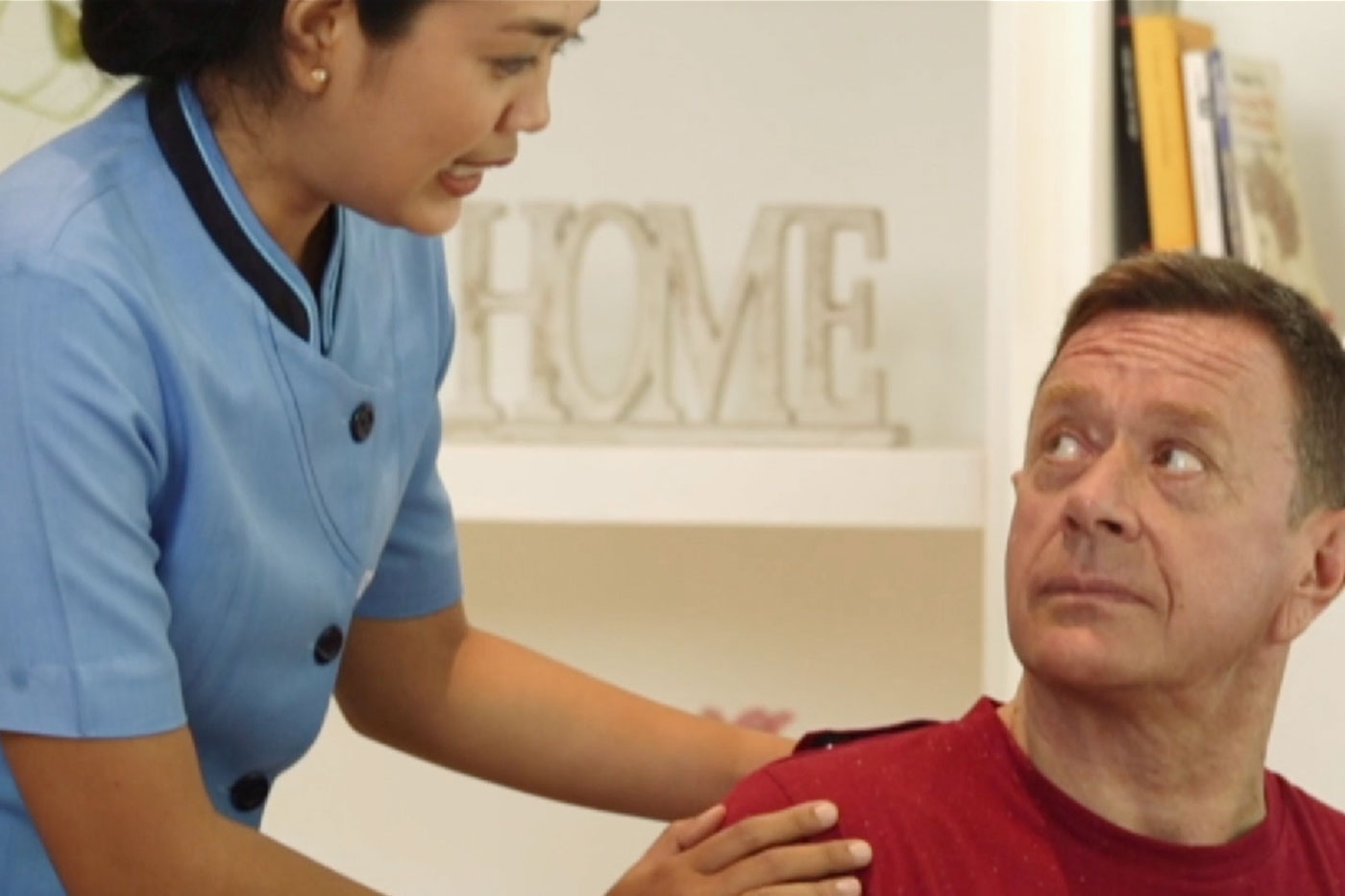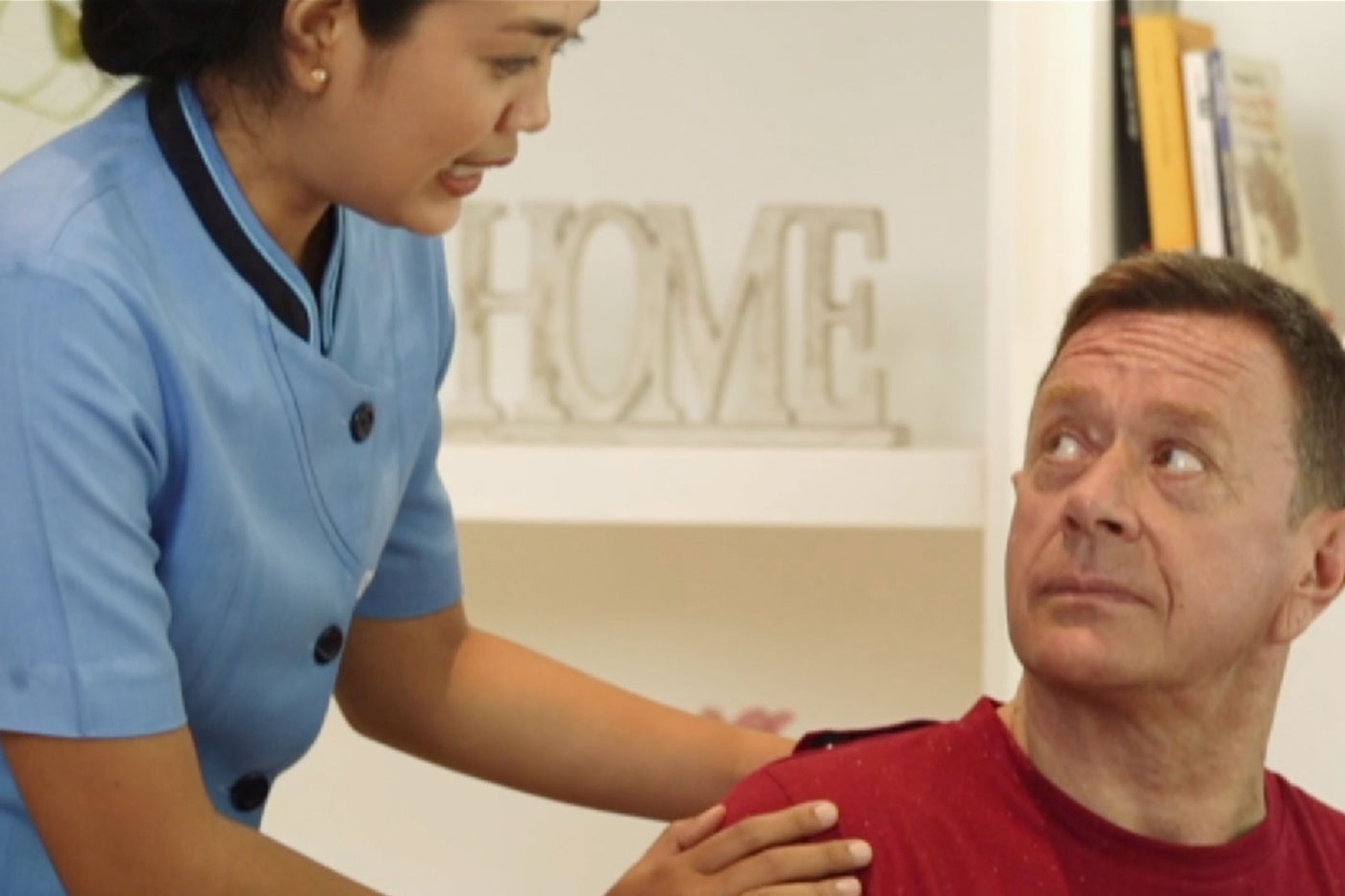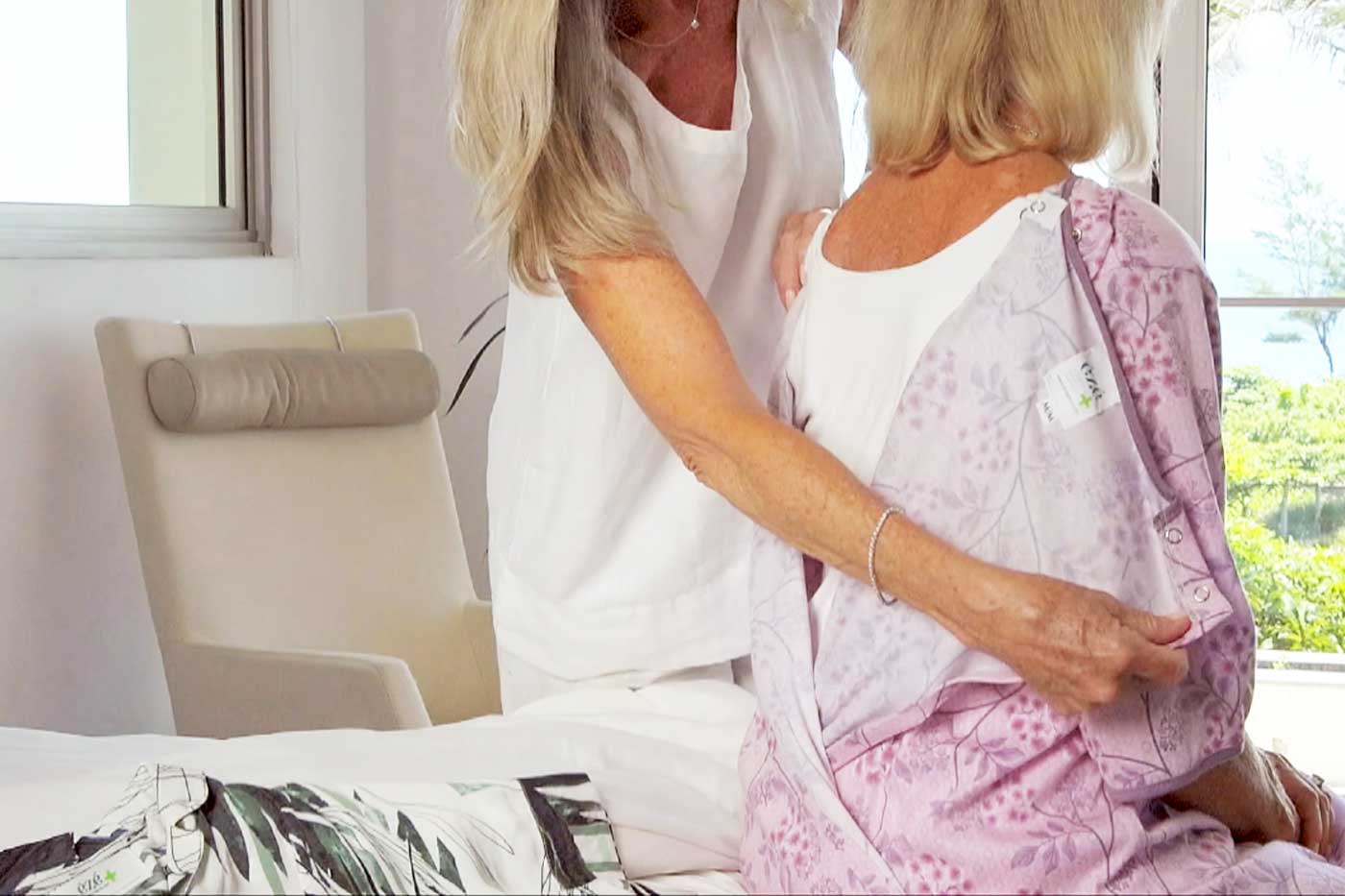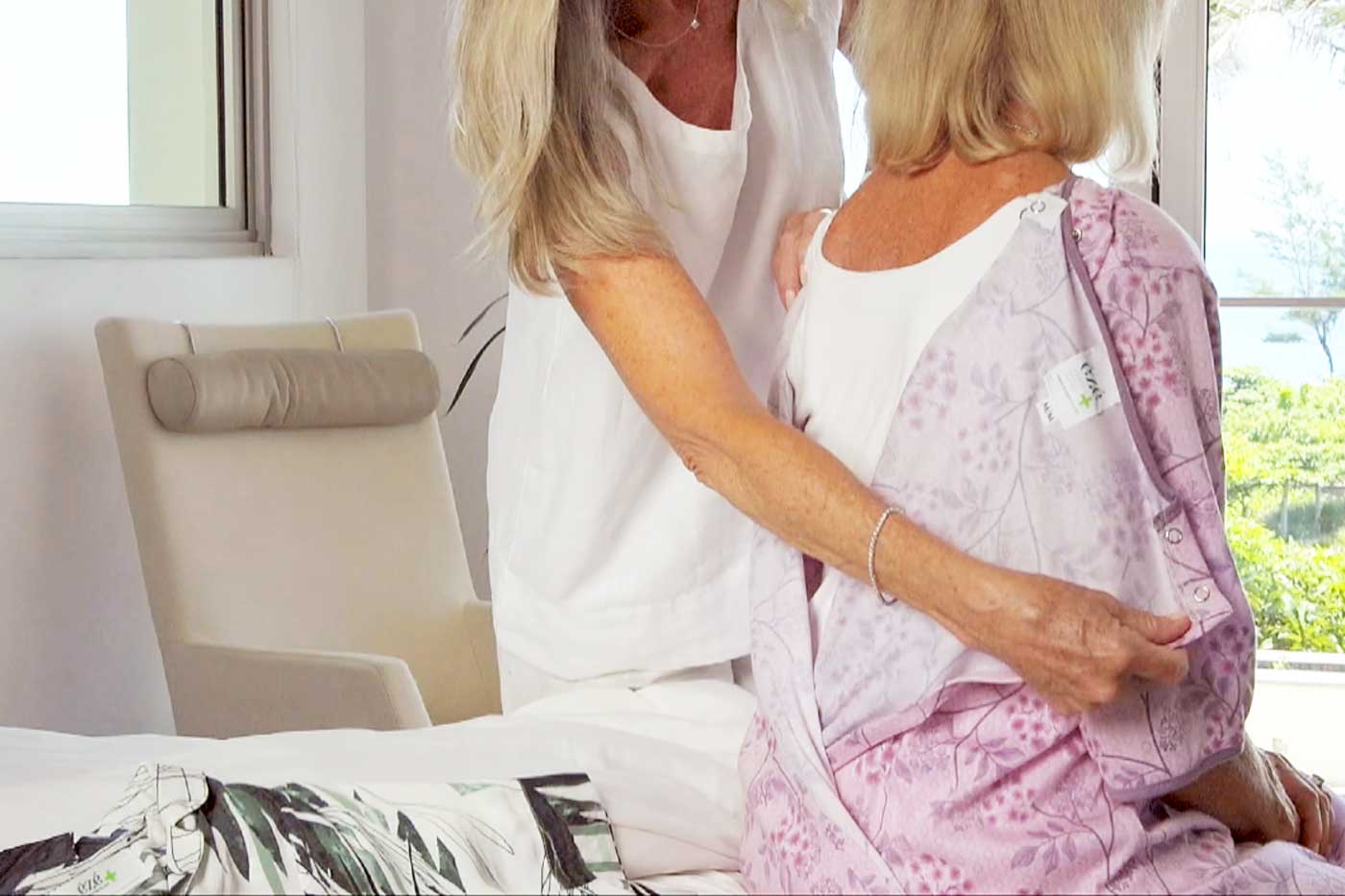 At what point does a person need adaptive clothing?
Because an illness or an accident can happen at any time, there is not one specific moment. Most people turn to adaptive clothing when it becomes difficult to put clothes on a loved one in their care, adult or child, when they realise that they need a solution to make dressing easier.
When respecting a person's self esteem is a priority, it's important to make sure that their clothing is not causing them pain, and that it is easy enough for a caregiver to dress them with dignity. This is why, when a person is admitted to a long-term care facility, a hospital, a rehabilitation center, a nursing home, or a senior's residence, it is time to invest in an appropriate wardrobe for their situation.
Can these adaptive garments be worn at other times?
Yes – they can be particularly useful for short hospital stays as an alternative to the usual skimpy hospital gowns that leave your backside uncovered. We know that it's awfully unpleasant to have your bottom exposed when you're already sick and hospitalised. There is no need to feel more humiliated or vulnerable. Wearing your own gown helps put your mind at ease.
Mode Ézé Plus – a dynamic team working to support the comfort and well-being of people with reduced autonomy, with the greatest respect.